We work mostly behind the scenes on great ads and unforgettable campaigns. We take your creative ideas and make them fly.
We roll out creative concepts across a whole universe of formats, delivering campaign materials and content at a scale traditional agencies can't match. Working with us means you can make your ideas a reality, faster, cheaper and with more transparency than with anyone else.
Let's explore how we can work with your business…
Marketing can be divided into 3 tiers: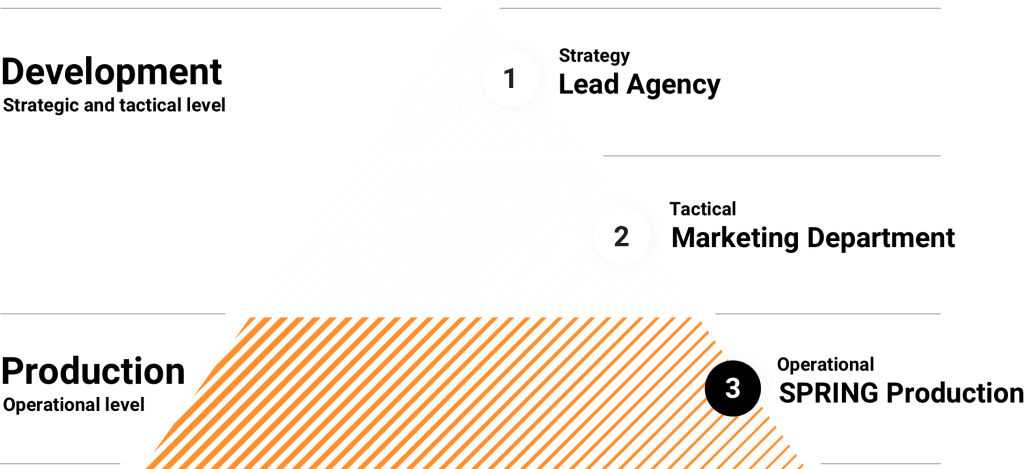 We work in the production tier
From this position, we're well placed to help independent brands and lead agencies produce content at scale with greater accuracy and efficiency. Our range of expert solutions are designed to enhance the quality and performance of your marketing output.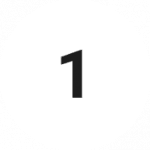 Strategy and creative concept
It goes without saying that strategy is essential in marketing. A deep understanding of the market, your customers, and products are key in this tier. A strategic agency knows your brand inside out and delivers the perfect strategy for making an impact with your audience.
We know this industry very well, but this is not what we do.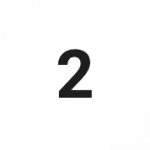 In-house marketing departments and tactical/specialist agencies
Once a strategy is in place, in-house teams or tactical agencies start developing those beautiful ads. In this tier, the creatives use their insights and experience to capture the imagination of your market. Based on their creative concepts, campaigns and ads are born. 
This is not what we do.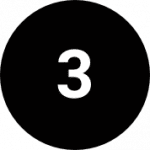 Marketing implementation as lean and cost-efficient as possible
Every creative ad concept has to be brought to life. Brands and agencies often need a partner who can take care of the heavy production jobs and save them time on market versioning, content repurposing, channel adaptions, and beyond. 
This is what we do.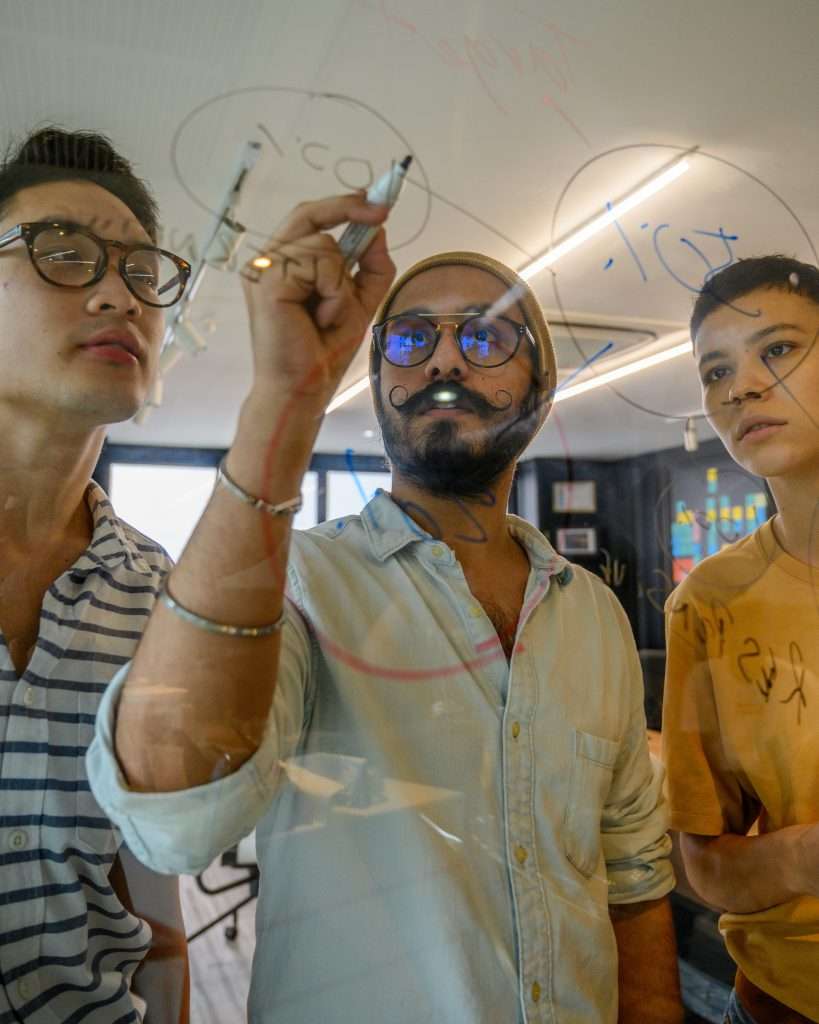 We might not be the masterminds behind your creative strategy, but we can become your trusted production partner.
We understand your production challenges and can provide you with the insight you need to overcome complexity and high costs.
Our highly skilled teams are staffed by true creatives who are experienced in all aspects of creative marketing production. So, while we are not a creative agency, creativity is at the core of our DNA.
We could write a novel about the 30 year story of SPRING Production. But, watching our evolution is a lot more interesting.
Do you have a challenge for us?
No matter what production challenges you face, get in touch and discover how we can help you grow and succeed.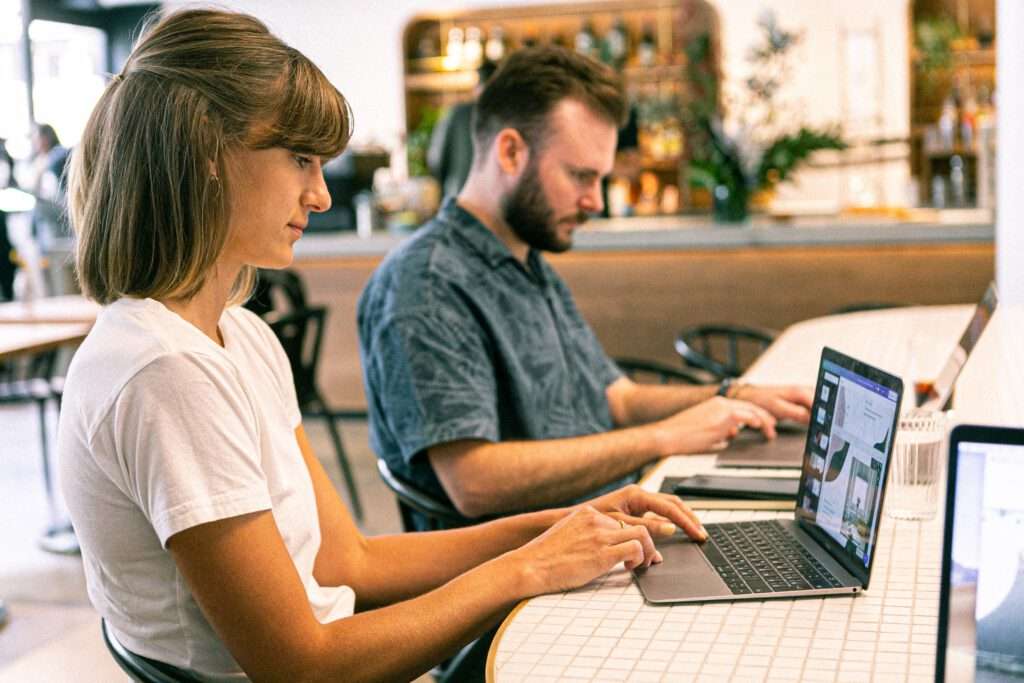 It's time to succeed. Together.

It might sound like a cliché, but your success is our success. If you succeed, so do we. Let's see if we're a good fit.
Ready to go? Let's talk now...
We will get back to you ASAP.